You know that phrase, "Like taking candy from a baby"? I never understood it. Have you ever tried wresting candy from those tight little fists? It's about as easy as trying to convince some people to make a change – whether it's in their lifestyle, their diet, in the way they do business. Whatever. They will not. let. go. WAAA!
That's just human nature. Who among us likes change? "Same old same old" is good enough. Until it isn't.
I've got some breaking news: Change does not have to be painful. In fact, it can be quite pleasant. Even fun! That's because within the sales processes and techniques I've developed, the changes I help you incorporate are natural. Meaning, they are not foreign to one's nature.  We take it in – eh hem – baby steps that can easily be added into your current efforts. Many of the changes I suggest you already know but just need a little nudge to go there.
I'll give you a quick example: When doing follow up, one of my clients sent 32 emails to their customer. That's right. 32! The response: crickets. My advice: Pick up the phone. They did. Within minutes, the deal in question…closed.
It all comes down to being laser-focused on the customer. Making that human connection. Something that is sorely missing today – despite our having 6,732 friends on Facebook.
Look. Here's the bottom line (literally).  Your sales representatives are exactly that. They represent you. They are your company's face. The direct conduit between your company and your customers. No matter the fabulosity of your products or the savviness of your marketing, when something falters during the process of dealing with those customers, your products will end up withering on the vine, to the detriment of your bottom line. Nothing is more key to sales success than nurturing client relationships, building a bond of trust and solidifying their loyalty.
To that end, training is everything.
Below are the services I offer. Explore the one(s) right for you. All in all, I provide the education, training, tools and insights to help build the kind of strong client relationships that even in an ever-changing selling environment will lead to shorter sales cycles and accelerated sales. Not to mention increased confidence, greater productivity and a raised morale that will spread to all corners of your company. Put my principles into practice, and watch how everything else will naturally fall into place.
It'll be like taking candy from a baby. When they're sleeping.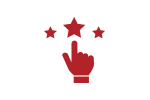 In-Person Sales Workshops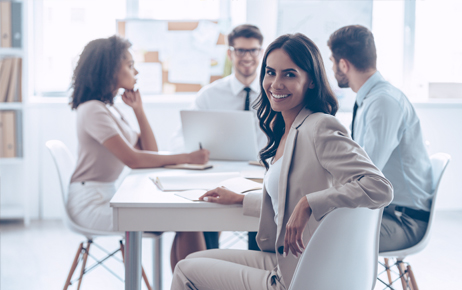 These are not your father's workshops. You know, the ones in the garage with all the power tools and gadgets? Although I will say, in my workshops I do share some mighty powerful tools designed to deliver a legendary customer experience that every person in your organization can own – and in the process, give you a jumpstart on sustainable long-term growth and profitability. I divulge a ton of juicy data. Tell a bunch of really good real-world stories. We may even engage in a little role playing. It's all lively interaction that can take place in a half or full day, online or in person. Give me a call or shoot me an email so we can start planning a workshop customized to your company's needs. Time to fix the broken parts, and tighten up the parts that work.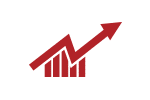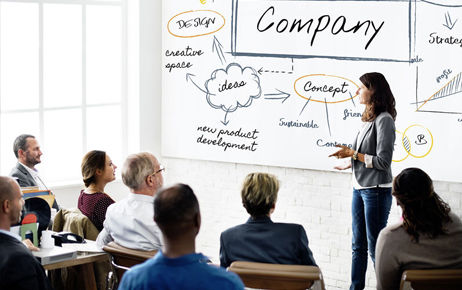 "It's not personal. It's business." So goes the saying. But in my training forum, it's both. My individual coaching sessions are one-on-one and highly individualized, where everything is taken into consideration: My client's personality. Their "business as usual" strategies ( which may be outdated)  showing up as stagnating or declining sales.  What areas need improvement? What needs to be scrapped? And what needs to be positively reinforced?  As your Sales Accelerator, together  we address it all, step by step, as I guide you towards building, targeting and closing your sales plan. There are seven traits that every sales professional needs to have. By the end of the coaching session, they will be fully prepped to take on those traits. Mine is a personal approach – that means business.  I also offer group courses which are also custom-tailored to your company and your product.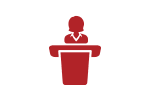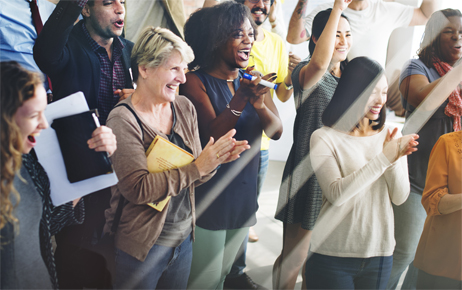 I'm always reading about movie actors who prefer performing in the theater. I get it. There's nothing like the interaction with a live audience. While I'm not an actor (I don't even play one on TV), one of my greatest joys is being up there on stage in front of a house filled with motivated sales professionals. I'm told my talks inspire. Love when that happens. But the inspiration is mutual. We feed off each other's energy. After the talks, attendees will tell me how fired up they are to put what they've learned into practice. They feel it's all so doable. This thrills me to no end. But the best part? When they report back that they've exceeded their goals. All because they took to heart what I had to say. And actually acted. Bravo!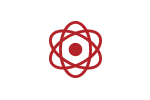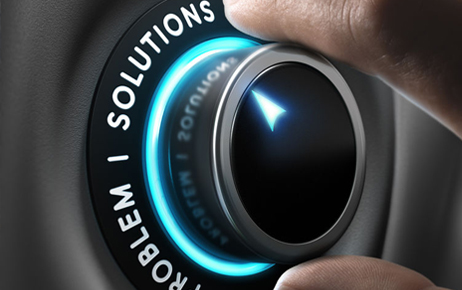 The only thing that grows and sustains a company is sales. Marketing, product and beautiful displays only support sales, they are not sales makers.
In our highly competitive world, old sales approaches no longer work. In fact, we had a false sense of security and now those same strategies are actually pushing away clients and driving down revenue. Is it any surprise that only a minority of sales people really know how to find business?
Client's needs have changed. Making more calls, showing more product, doing more follow up, sending more emails no longer works.
Sellers need to be proactive and develop business, not take orders. Think of this as the biggest challenge we face in today's marketplace.
Growth Strategy Assessment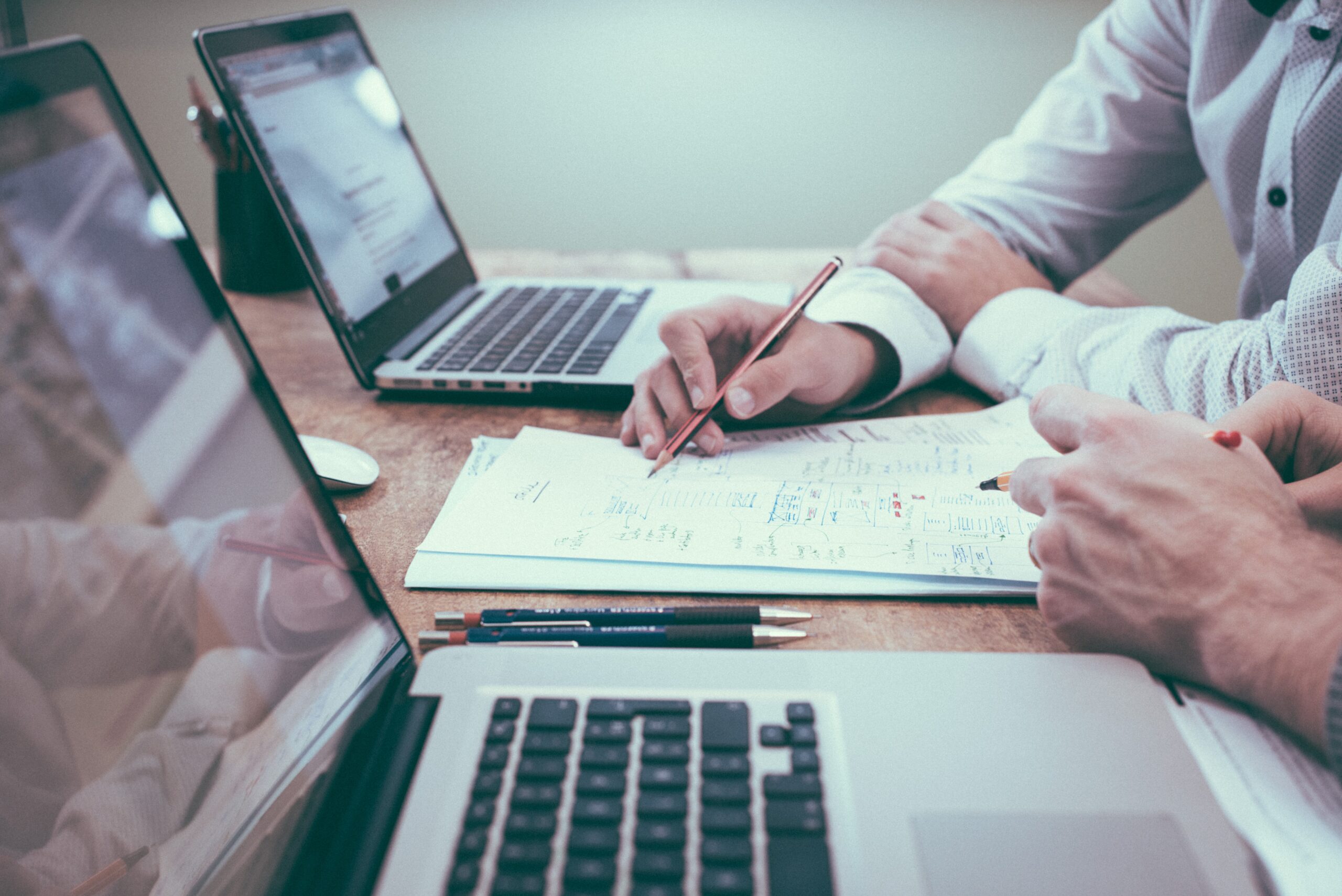 Growing your business requires more than simply increasing sales.
Increasing sales is not the only factor to be considered when creating a solid and profitable business. Sustainable growth is the result of well-thought-out operational structures. A company able to align management strategies with financial and operational processes, personnel, line of products, sales channels, and customer service will boast overall better performance in sales and revenue.
Dialogue Consulting's Growth Strategy Assessment is a powerful tool to support your business growth processes. It identifies strengths and opportunities to drive higher performance levels. Through our Growth Strategy Assessment we have assisted interior design, industry-leading companies improve operational efficiency and drive exceptional results through operation costs reduction, process optimization, and sales development.
Hey, if you're ready to book a speaking engagement or just want to learn more, contact me already! We can talk about what I can talk about. Why delay a fun and inspiring time? Call
773-281-9448

!
Got questions? Get in touch with me today!