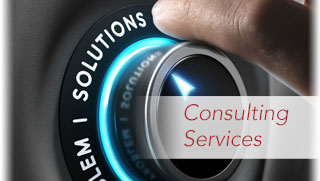 Clients want to buy, they don't want to be sold.
Therefore your sales force needs to have the following traits:
Great influencers
Intense listeners
Keep current with industry trends and competitors
Get from point A to point B quickly
Lead clients to seeing challenges in a brand new light
Articulate ideas that will solve the client's current needs
Focus on being of service to the client – not just on making that one sale.
If you think of selling as explaining the logic and benefits of a decision, then everyone–business owner or not–needs sales skills to convince others that an idea makes sense, to show bosses or investors how a project or business will generate a return, to help employees understand the benefits of a new process, etc.
The unique and important role of sales is to bridge the gap between the potential customer's needs and the products/services that the business offers that can fulfil their needs. Without having a solid selling system, you will struggle, and that is where we come in. We can train your sales team, and help you develop a selling system that is clearly defined, implemented and agreed upon by your team.
Or work with Deborah one-on-one to create these opportunities and accelerate your sales results. This personalized approach will guide you step by step as you build, target and close your sales plan.
Deborah is able to ensure that everyone on your sales team is equipped to facilitate and complete the sale.
SALES COACHING HAS A PROVEN BENEFIT TO A COMPANY'S BOTTOM LINE.
However, many businesses are still hesitant to invest in proper coaching. Choosing a sales coach is a critical decision for any company. The benefits of a great sales coaching program are indispensable to the growth and culture of any organization. It can make a huge difference to your company's overall performance in addition to improving the overall well-being of your sales representatives. It can even inspire them to grow and past their limits and achieve new areas of success in their lives.
Work with Deborah and accelerate your sales results!
Got consulting questions? Get in touch with me today!