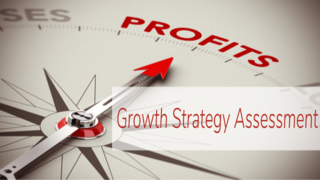 Growing your business requires more than simply increasing sales.
Increasing sales is not the only factor to be considered when creating a solid and profitable business. Sustainable growth is the result of well-thought-out operational structures. A company able to align management strategies with financial and operational processes, personnel, line of products, sales channels, and customer service will boast overall better performance in sales and revenue.
Dialogue Consulting's Growth Strategy Assessment is a powerful tool to support your business growth processes. It identifies strengths and opportunities to drive higher performance levels. Through our Growth Strategy Assessment we have assisted interior design, industry-leading companies improve operational efficiency and drive exceptional results through operation costs reduction, process optimization, and sales development.
A salesperson won't get very far with inadequate people skills. In order to efficiently sell a product, the seller must be able to identify and communicate effectively with her customers. She will need to determine their customer's needs, present the product in a manner that makes the customer feel he needs that product, and be able to respond quickly to criticisms and rejections in a positive manner. Without these fundamental interpersonal skills, the salesperson won't be able to build a trusting relationship with his/her clients.
Clear & Concise
Our Discovery Phase includes interviewing your main stakeholders such as C-level executives, management teams, and employees from all divisions to provide a comprehensive business review of core areas.
Strategic plans
Organizational structure
Lines of products
Customer service
Sales Channels
People training
Financial numbers
Support technology
And more…
On average, the Discovery Phase can take 3 – 4 weeks depending on your company's size and people's availability. This work will provide an understanding of the company strategy, ongoing initiatives, expectations, operational processes mapping, and relevant data and numbers.
Insightful Results
We organize the data from the Discovery Phase, identify best practices, apply my industry knowledge and years of experience, and the results yield a rich analysis with bright insights about your company. The Growth Strategy Assessment is delivered as a comprehensive written report detailing all the information gathered, along with customized recommendations, and a proposed action plan so you can optimize processes and surpass benchmarks. Dialogue Consulting's Growth Strategy Assessment is then presented to your company's key organizational leaders that are empowered to implement the proposed action plan.
Extensive Benefits
Customized Action Plan and Road Map on exactly how to take your company to the next level
Clear and honest view of your business
Positive and negative aspects outlined
Challenges and issues identified
Process effectiveness evaluated
Gaps pointed out that need training, tools, or new hires
Costs savings and profitability opportunities pinpointed
Performance aligned to company goals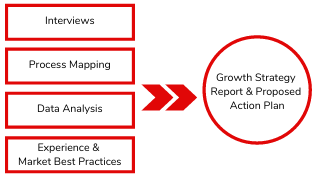 Don't wait. Contact me today and let's start a conversation about how I can guide you in creating a more profitable business through sustainable growth. 
Got questions already? Get in touch with me today!